Today, we began rolling out a new version of the mobile and tablet editor (the form you use to write and submit posts and replies). Right now it's available on one of our community sites, OppositeLock, and will be rolling out Kinja-wide in the next one to two weeks.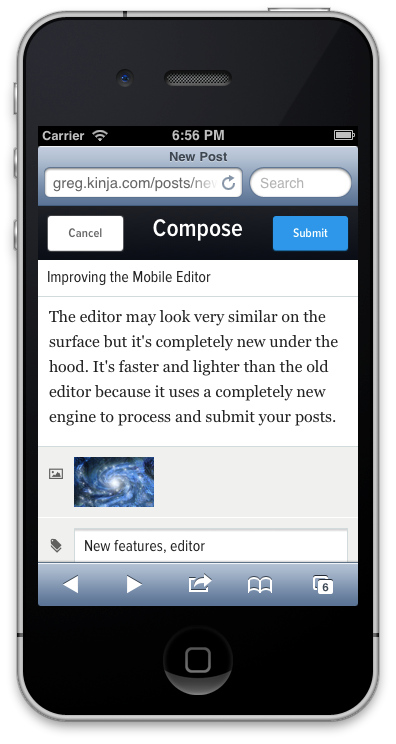 The editor may look similar on the surface but it's completely new under the hood. It uses a completely new engine to process and submit your posts so it's faster and lighter than the old editor. It's more reliable — gone are the weird iOS autocorrection bugs that would replace what you'd written with gibberish. Pasting works (hurray!). The editor works great on older devices so if you're on Android 2.3.x (Gingerbread) you'll still be able to post.
This rollout is part of a much larger project to overhaul all editors over the coming months to make them faster, more reliable, and more intuitive.
So, give the new editor a shot and let us know what you think in the discussion below or on Oppositelock.